Metal-look props and awards.
Sometimes a paint finish just doesn't quite do the job and we need to find an alternative. Metal look powders added to cold cast resins are great as they can be used in different ratios to produce different results, they also leave the cast part with a cold metal feel but without the weight of solid metal or requirement for complex machinery.
Here are three projects that we have used metal powders.
1. The brief for these awards was from Thrive, they wanted 11 identical awards featuring a stamp with an industrial look. Cold casting was the obvious choice as we could make one master and recreate it multiple times. We added aluminimum powders to the resin and then polished and buffed up the stamps. They were mounted on black gloss acrylic bases with paint infills identifying the 11 award titles.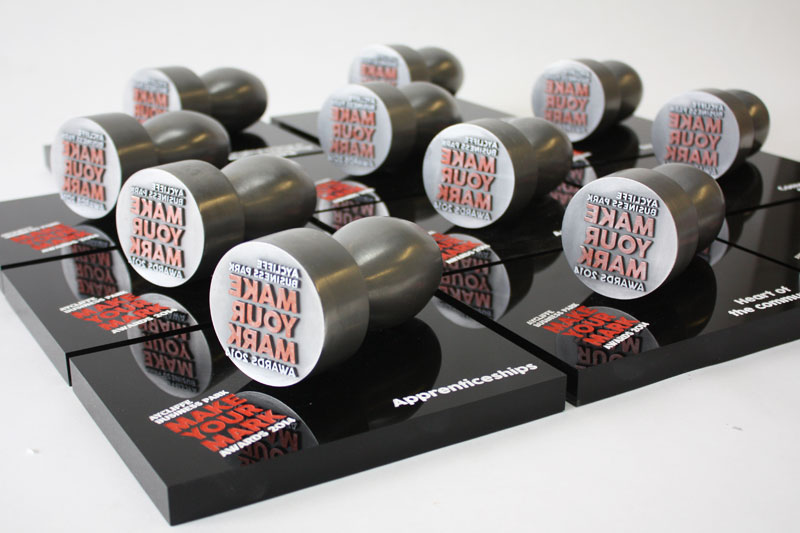 2. The brief for these coins was for 2 x 30cm diameter coins with a particular design in relief in the middle and text round the edge. We were provided a vector image of the design to work from on this occasion although we can create most jpegs into laser compatible files. The master coin was made using laser engraved MDF in relief, although 3d printing was our customers initial enquiry this method is still quicker and cheaper. The master was moulded in silicone and then 2 x coins were cast out with brass powders. They still needed a fair bit of work as they demould very matte, we rubbed various polishes into the textured surface to bring out the relief and to age the coin for a more authentic look. These were used as part of a window display in Harrods over the summer.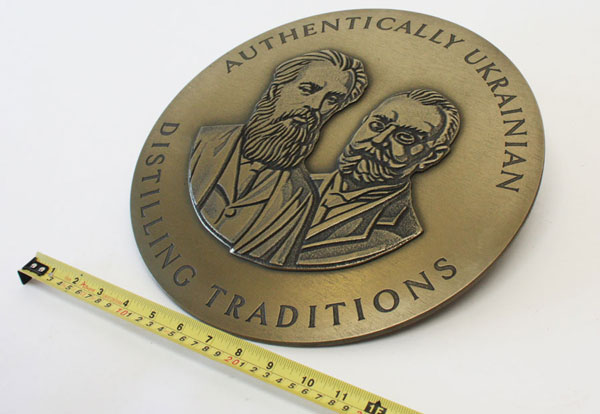 3. Finally we had a brief to re create a set of large valves on a space suit to be used as part of a costume for an independent film. I will blog about this in full another time as the suit is nearly complete and deserves it's own blog! For the time being here is one of the valves. They were aprox 10cm wide, made using model board and laser cut acrylic. The silver and gold sections were moulded individually then cast using aluminium and brass powders. The valves were to look worn so they were polished roughly with dark stains rubbed in to bring out the texture. The central cores had rings of acrylic slotted in to add the required colour.