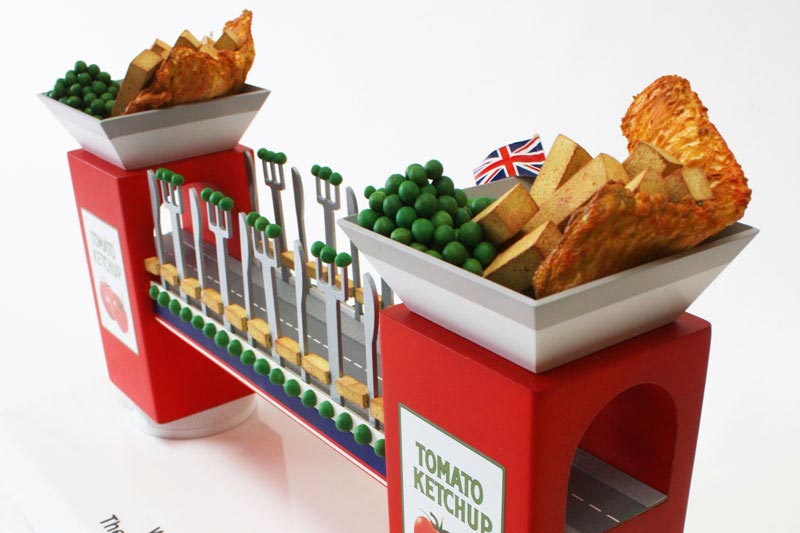 As a prop making company we have the creative and technical skills to make your idea come to life. We have a fully equipped model making studio with a range of machinery to apply to a wide range of projects.
We work closely with our clients to ensure all your requirements are met, on time and in budget with visually exciting results.  Give us a ring or send an email to discuss your project at any time.
We make props for Interior designers, Creative agencies, TV producers, Museums, Trade show exhibitors and many more.
If you can dream it up, we'll make it a reality!!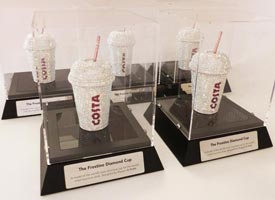 Marketing
Props are used for various marketing campaigns including photo shoots, TV and Film and also viral marketing.  We can create props of all shapes and sizes and have extensive knowledge of a huge range of materials.
With in-house laser cutting, CNC milling and experienced model makers, we're sure to find a solution for your project. Get in touch to find out how we can help.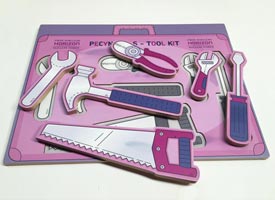 Interactives
We provide interactive prop making for clients throughout the UK and abroad.  Interactive props are often used at exhibitions, in design meetings, as marketing tools and education.  They are an engaging way in which to get your message across or sell your product to potential customers.
Contact us
to discuss your idea; we offer free advice!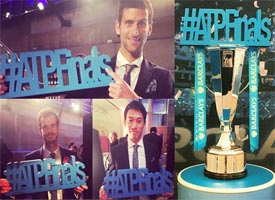 Large logos
Large logo and large letter props are a great way to increase brand awareness at events and for viral marketing campaigns.  We use our laser cutter, CNC mill, or good old fashioned hand skills to produce logos from a range of materials.  By combining these methods with spray painting and vinyl or transfers we can create eye-catching props of your logos.  We can also produce large letters of up to 8′ x 4′ (2440mm x 1220mm) in a variety of thicknesses.
See more on large letters.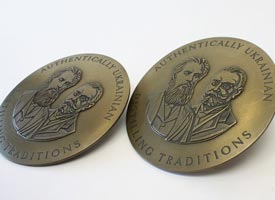 Moulding / casting
Mould making and casting is a great way to create stunning replica effects, simply. After making a master model lots of effects and textures are possible including metal and stone effects. Great for one off bespoke items or hundreds of replicas. Masters are made with a variety of techniques including 3d printing and traditional sculpture.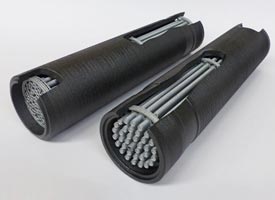 3D printing
We use 3d printing, otherwise known as rapid prototyping, as a production tool in prop making as part of the larger design process. Making masters for casting that require high tolerances and creating bespoke organic shapes.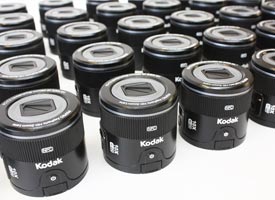 Surface finishing
We offer spray and hand paint finishes to match your brand colours or to mimic material finishes like stone or metal. Creating the effect of a certain material is often required on projects where there are cost and time limitations. Combined with model making tricks of the trade almost any effect is possible.
Frequently asked questions
Probably!  We make all sorts of props and models from the straight forward to the utterly bizarre.  Get in touch by email or phone and see if we can help.  We offer free advice and if your project needs something we can't provide then we will probably know someone who can as we have lots of contacts and a wide knowledge of the creative industries in the UK.
Simply send us an email with your artwork and some details about you project such as:
What material you would like to use.
Quantities required for your job.
Any extra processes you might need e.g. assembly, spray painting etc
Don't worry if you don't have all this information, give us a call to discuss your needs, we offer free advice.
Some happy customers