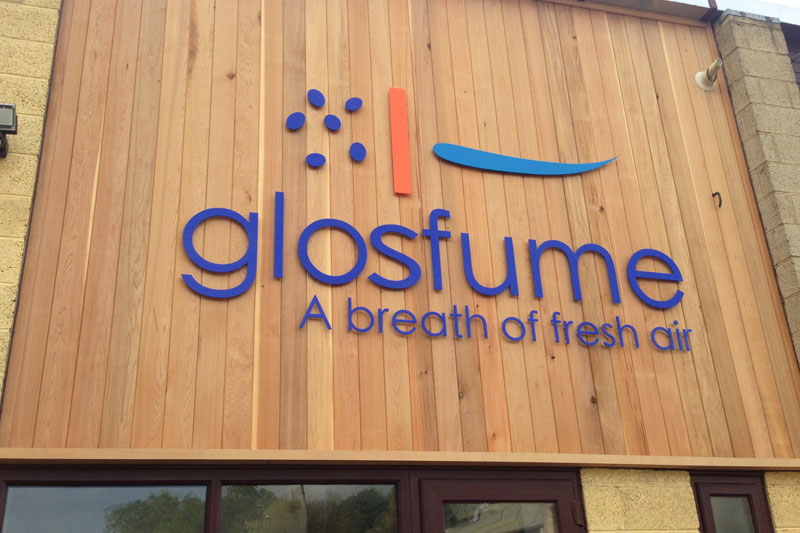 We make bespoke signage. When it come to our signs we use acrylic, plastic, wood and vinyls to create your perfect sign. Be adventurous by combining materials, take a look in our gallery for examples.
Artisan is a sign makers for your business or home. Bespoke signs are a great way to draw attention to your company and give a professional finish to your office or workshop. Internal signs are some times crucial for directions or safety and beautiful or outdoor signs will catch people's eye.
Using laser cutting, laser engraving and CNC machining upto 8′ x 4′ we can make your signs small or large depending on the space you have to fill.
We produce fully mounted signs and also individual laser cut letters or logos that can be wall mounted with hover pegs or mounting tape.  We can apply vinyl graphics to signage for more effects and to match branding.
Examples of signage options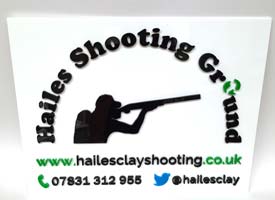 Acrylic signage
Acrylic laser cuts cleanly and quickly with a gloss edge and is ideal for making smart shop signs.
We use Perspex, a brand of acrylic which is weather resistant. We can suggest the best colour to match your design. Whether you are looking for laser cut individual letters, large CNC cut letters or a complete wall signage there is a huge range of 3mm and 5mm coloured acrylics to choose from. Thicker acrylics are available in white and clear. We can also engrave acrylic for detailed signage.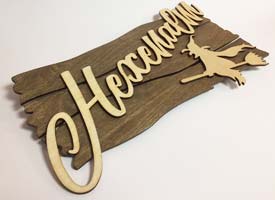 Wood signs
Wooden signs can be made from softwood, hardwood, MDF and plywood which are available in many thicknesses. We can apply stains and polishes to the timber and a varnish to protect the timber for external use.
Wood engraves beautifully also which is great for branding or information. Although wood engraving looks great with it's natural finish we can also suggest whether your engrave can be paint infilled for coloured text.
We can also simply cut you large wooden letters to mount to your wall, great for portable exhibition displays. CNC cut letters can be cut up to 4′ x 8′.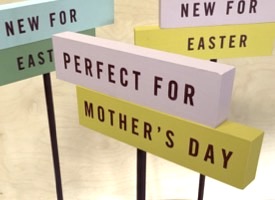 Shop signage
Looking for something a little different? We are more than a sign maker, we make props and models for many industries so have lots of skills at our disposal.
We regularly make painted wood signs for shop display and signage, keeping temporary installations as environmentally friendly as possible. Using laser cutting and large scale CNC machining, up to 8'x 4′ we can make signs  and point of slae displats to fill your space.
Frequently asked questions
We can make signs from a range of materials suitable for both indoor and outdoor use. Acrylic is guaranteed to look great for at least 10 years, even when exposed to the Great British weather. We also treat any timber to stand up to the elements.
There are a range of possible methods for mounting signs. Stand-off pegs are a great way to mount both logos and text and give a modern professional look. Should you need to mount a sign on an uneven surface then the sign can be mounted to a back board of any colour and even clear acrylic. Signs can also feature magnetic fixings to prevent damage to metal cladding.
Simply send us an email with your artwork/logo and some details about you project such as:
What material you would like to use.
The number of signs you need.
A idea of where you intend to mount your sign.
Don't worry if you don't have all this information, give us a call to discuss your needs, we offer free advice.
Some happy customers