Laser cut jewellery for London Fashion Week
We were asked to work with VIN + OMI because they needed some laser cut jewellery.  This was to be shown in their Spring / Summer 2017 collection at London Fashion Week.  After discussing the limits and possibilities of using laser cut acrylic they produced some great design concepts. These designs were used as a basis for making the bespoke collection.
They gave us some unusual leather, including snake-skin and stingray, which added great texture to the pieces.  We had never cut stingray before, but there's always a first for everything.  Most of the pieces are made from 2 layers of acrylic with the leathers and shell inlaid.  As a result, this method gives depth and theatre to the designs.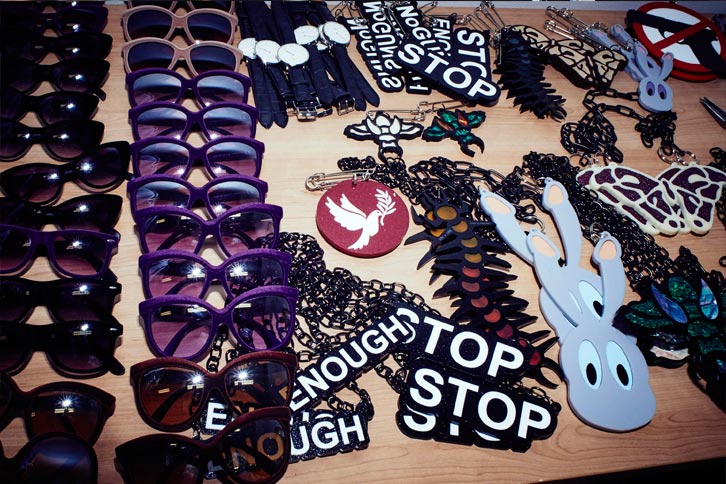 In conclusion, the jewellery worked really well with the rest of the VIN + OMI collection. Check out the full collection in Vogue.
We were lucky enough to be given invites to the show.  As a result, we saw the pieces on the cat walk, which included brooches, bag charms and necklaces. As well as sunglasses which we etched with laser engraved logos.  More images of the jewellery can be seen in our gallery.  Get in touch if you would like to find out more.