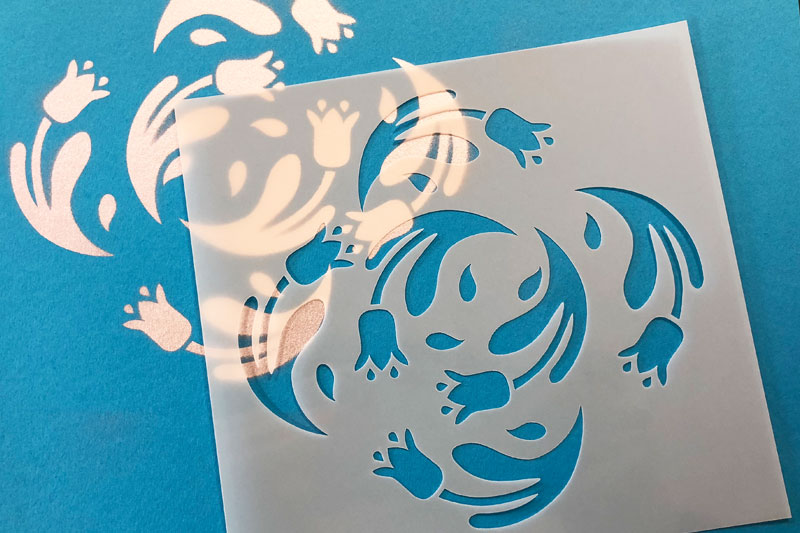 Laser cut, custom stencils for any purpose at a great price.  We laser cut your stencil designs from mylar, a robust, flexible polyester film. Mylar is used as it has a high tensile strength therefore it can be washed and re-used.
For one off bespoke stencils or wholesale orders, our stencils we cut logo stencils for branding, furnature stencils, alphabet and number stencils, sign stencils, packaging stencils, grafitti stencils, food safe stencils for coffee and cakes, decorative stencils and many ore applications.
Getting a good result:
For the best results use a stippling brush or roller to produce your stencil. An air brush or paint can can be used but you risk underspray. Sometimes spraying is the most convenient for a large area and you can touch up the underspray by hand after.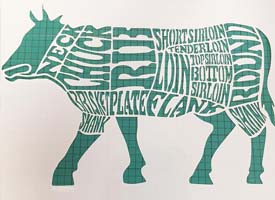 Custom stencils
We can laser cut any vector graphic within 730mm x 430mm size. Provide your artwork as a vector PDF, .ai, .eps or .dxf for a quick quote. We advise keeping a minimum of 1mm between cut lines when cutting from 190 micron mylar.
Don't have vector artwork? Our digital team can also turn your jpeg designs and hand sketches into a suitable digital file, get in touch to discuss your requirements and for a quote.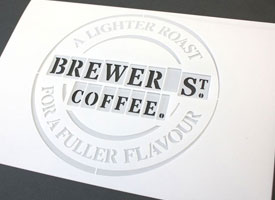 Logo stencils
Very popular is custom logo stencils and large letter stencils for branding, packing crates, coffee stencils. We can turn any logo or font into a stencil compatible design by adding bridges to the letters. Size dependent, they can be of almost any complexity and made of multiple layers if required.
The smallest simple letter stencil we can cut is 5mm high, font dependent, and up to 400mm high. Let us know the font you would like and the height of the letters and we can quote.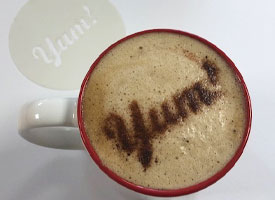 Coffee stencils
We also cut an alternative polyester film which is FDA approved as food safe. This material is great for applications involving food, such as cake stencils and coffee stencils. It is available in 190micron thickness.
If you need thicker material we can cut from 3mm perspex which is also food safe. Get in touch to find out more.
Frequently asked questions
Our laser cutting software works from vector files, preferably .ai otherwise .eps .dxf .dwg or .svg.  To prepare your files for cutting:
your document size needs to be a maximum 730mm x 430mm.
Cut lines- red and 0.01mm thick.
Engrave lines- blue and 0.01mm thick.
Raster engraves- black fill.
And don't forget to check there are no duplicated lines!!
There are no set prices for cutting just guidelines as every job is different and materials cuts at a different speed. To get an accurate quote we would need to see your artwork and decide on a material choice.
Simply send us an email with your artwork and some details about you project such as:
What material you would like to use.
Quantities required for your job.
Any extra processes you might need e.g. assembly, spray painting etc
Don't worry if you don't have all this information, give us a call to discuss your needs, we offer free advice.
Some happy customers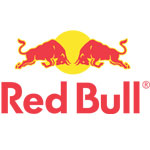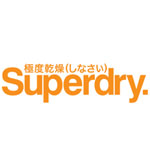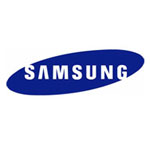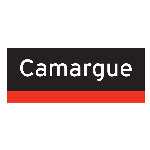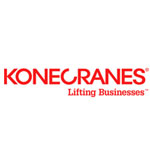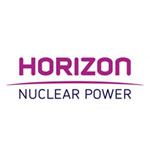 Be creative! Use stencils for up-cycling and decorating anything you like. Have fun! Let us know how we can help you.