Robot maze prop
We were commissioned to make a three story maze for a remote control robot to be used at educational events. The robot is driven remotely using a robot mounted camera; each floor getting harder. The structure required a lot of problem solving alongside the model making; how to get the robot to and from each floor efficiently without using too much floor space, making the whole maze in a 'flat-pack' kit for easy transport and interpreting the specifications creatively. We began by making the structure from a hardwood frame bolted together with a custom cut aluminium supports and acrylic floors.
Layer 1-
The ground floor has a sweeping curve which we interpreted as a race track. We used moulding and casting to make mini barriers, sculpted and flocked foam hills and laser cut paint effect signs.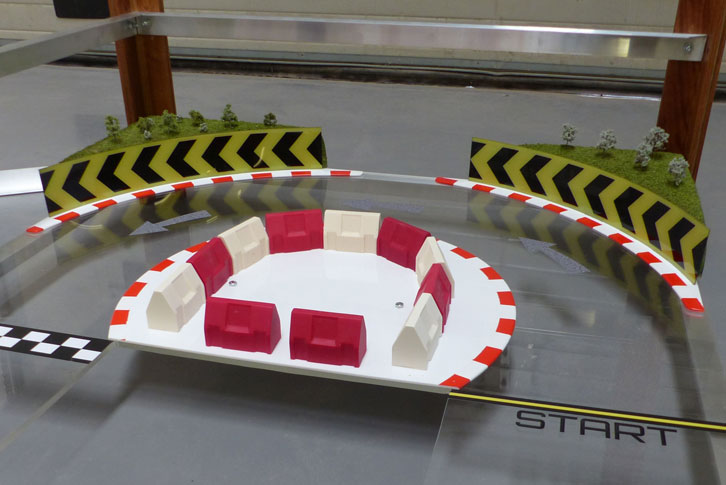 Layer 2-
We built a lift powered by a drill to take the robot to the second floor. The second floor has a slightly more complex path and the theme of a technological junk yard. We used laser etched fluorescent acrylic, sourced graphics cards and scrap metal to construct walls. Vinyl graphics guide the way among the junk.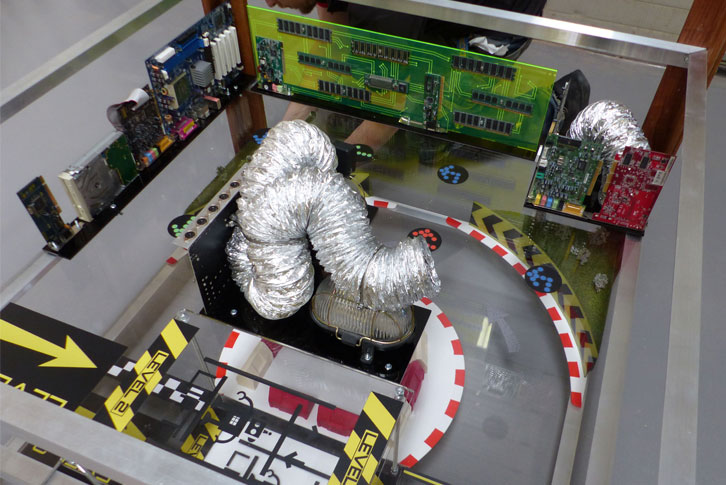 Layer 3-
The top floor took the theme of a hall of mirrors to really confuse the driver, with funky vinyl graphics for effect. As the floors are transparent the reflection becomes very surreal!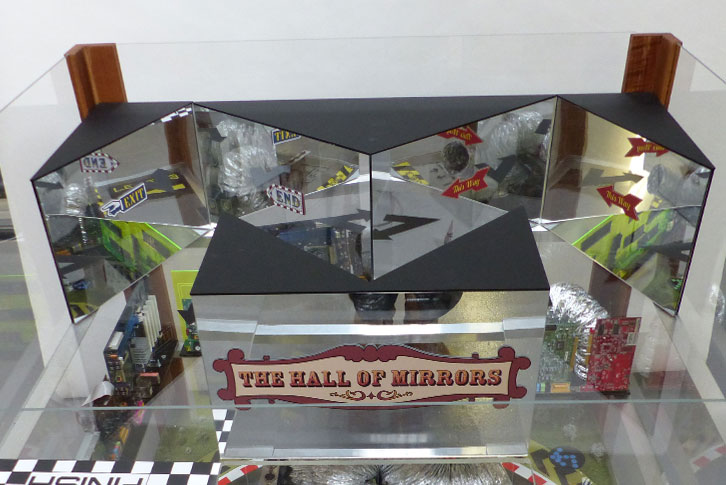 The maze was shown first at the Cheltenham Science festival where anyone could go come and have a drive and will be used at educational events all over the UK.