It was that time of the year again as we set about modifying an old vehicle to take part in a charity rally event.  The brief, as ever, was to take an old vehicle and edit it to fit within an overarching theme.  After the success of last year's Dumb and Dumber Mutt Cutts van, we changed up the theme to 90's video games.
The most iconic video game car for many people in the 90's was the SEGA Rally Castrol Celica based on Didier Auriol's GT-Four rally car, and that was no different for Phil who insisted on recreating the icon.
We started with a 1998 Toyota Celica in Silver (white proved to be quite tricky to find with good body work!), and as it was silver it was time for a quick colour change; cue the vinyl wrap.  Vinyl wrap is tedious at the best of times but it was made far worse by the quality of the material used.  As the project was on a shoestring budget, the cheapest possible vinyl wrap was used, meaning no hexagonal matrix, or breathable membranes, or air bubble channels… just a heatgun, some IPA, a squeegee (AKA Philly, the big squeegee), and an inhuman level of patience!  Once the wrap was on and trimmed to size, we laid kiss-cut vinyl graphics over the top to give the iconic Castrol decals.  Hello rally car!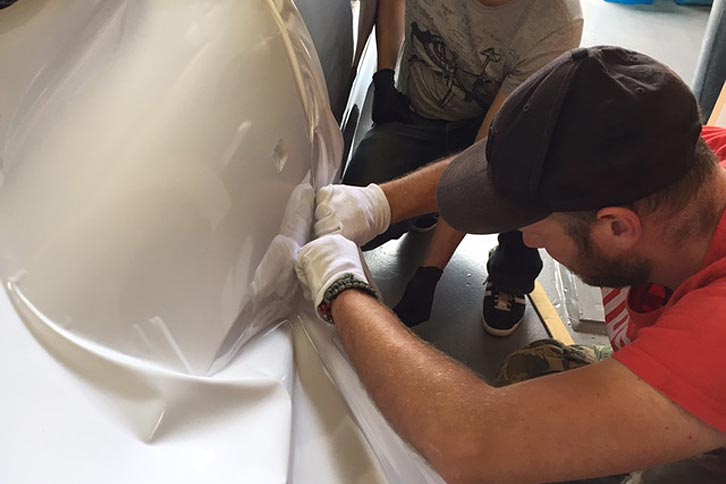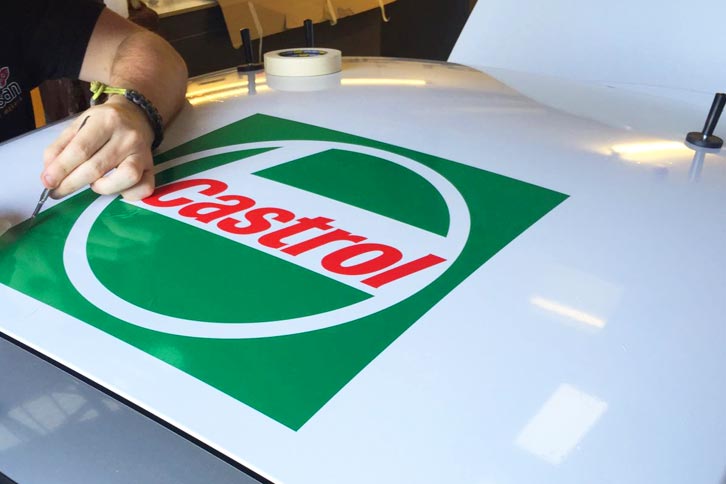 While the wrap and graphics looked good there was something majorly wrong… the original spoiler was pretty pathetic.  We set about making a custom rear wing by masking the back of the car and sculpting polyurethane foam directly in place.  This gave us great control over the size, shape, flow and visibility of the new spoiler before laying fibre glass (GRP) and carbon fibre cloth with epoxy laminating resin.  With the composite cured we were left with a solid, smooth and lightweight rear wing.  We then added a SEGA logo from laser cut 0.5mm acrylic before vinyl wrapping over and bolting through the existing fixings on the car.  Much better than the puny original! :)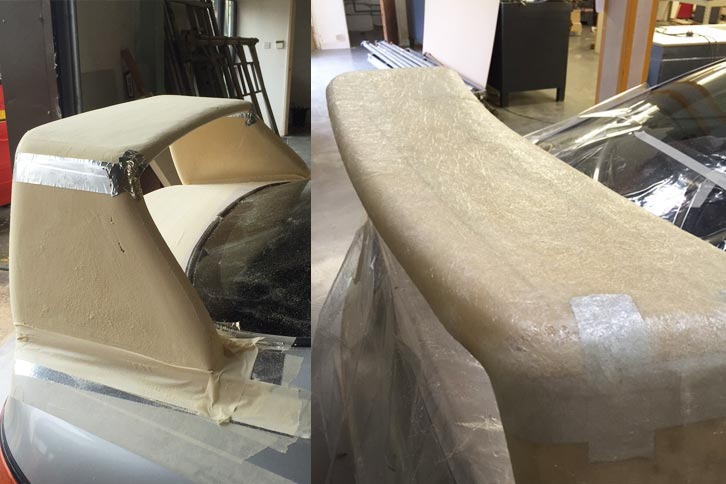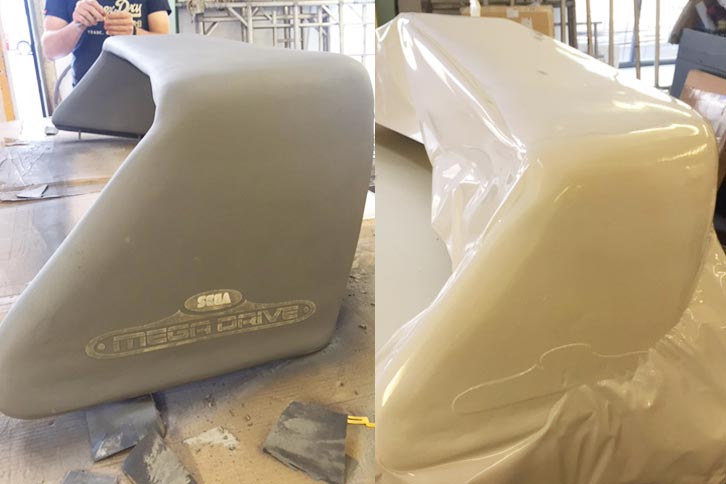 With the majority of the modification behind us we could look at the finer details.  PVC rubber was cut and mounted to give oversize rally mud flaps, windows were tinted and the alloy wheels were sprayed gloss white to complete the look.  With the aesthetics done we turned our attention to the electronics package.  A Raspberry Pi unit was installed and drove a sound board to external speakers mounted in the engine bay.  An array of arcade buttons fired various video game sounds at the co-pilots discretion.  The final piece of modification was to wire a micro switch from the throttle to the Raspberry Pi which triggered a blow-off valve / waste-gate chatter sound whenever the accelerator was lifted giving the impression of a turbo charger (kind of!).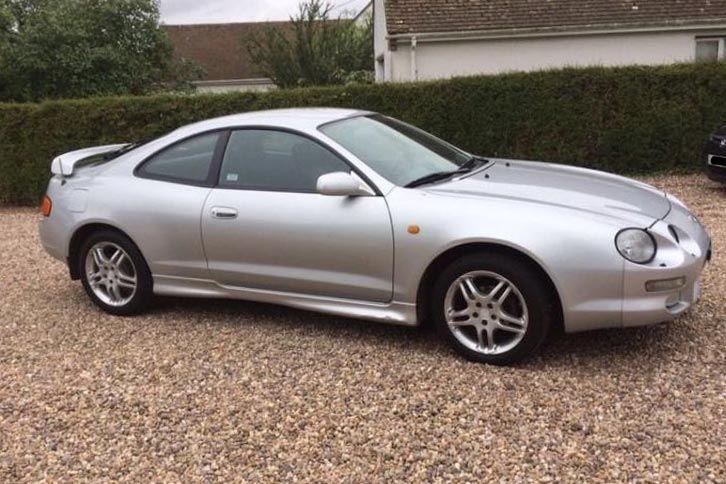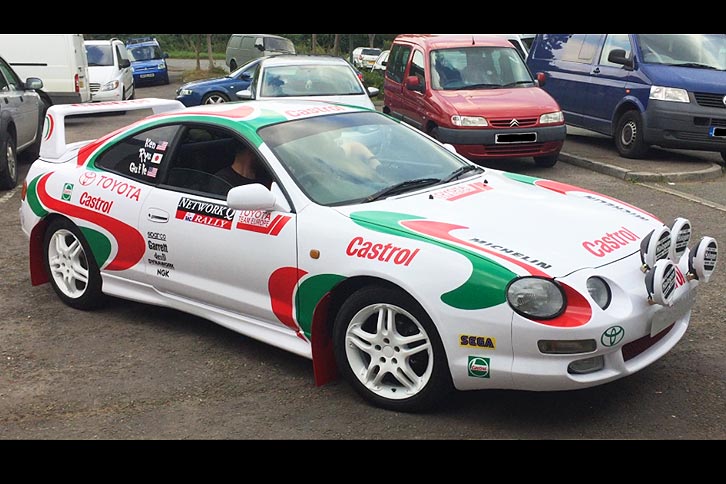 The car was a great project and turned out looking and sounding pretty great.  It easily took apart the 2000 mile trip through Germany and Czech Republic and raised over £500 for Cancer Research UK in the process. (Hopefully some more when the car is auctioned off)  Not bad for a bit of fun in our spare time! Have a look below for more images of the build :)