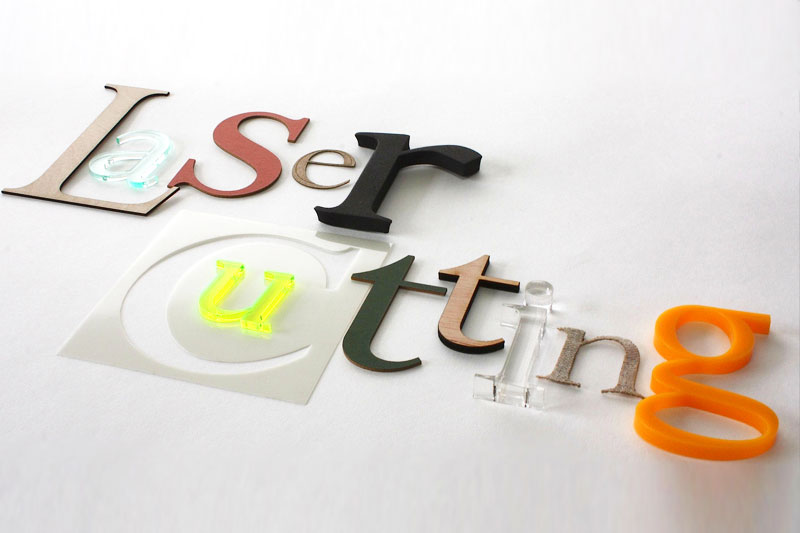 We laser cut letters and logos from multiple materials for a variety of applications:
acrylic letters for signage
stencil alphabets
wood letters for signage
paper and card for wedding invitations
rubber letters for stamp making
fabric for art installations
For large 3d letters we can CNC cut 8″ x 4″ and up to 50mm thick from acrylic, timber and composite materials. More on CNC milling.
Send us your artwork or contact us for advice and a quote.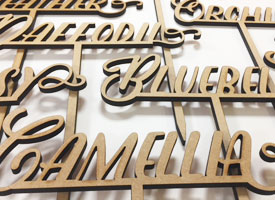 Wooden letters
The laser is used for accurate cutting of intricate laser cut wood letters up to 730mm x 430mm. Large letters can be CNC machined.
Birch plywood letters and logos from 0.8mm up to low density 6mm plywood.
MDF letters from 2mm – 6mm.
All types of hardwood veneers and veneered MDF.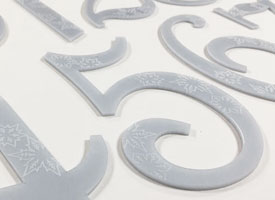 Acrylic letters
We can laser cut acrylic letters up to 730mm x 430mm. Large acrylic letters can be CNC milled.
Our standard thicknesses, ideal for laser cut letters for signs, come in 3mm and 5mm. There is a wide range of Perspex colours available for matching brand colours.
High tolerance acrylic can be laser cut from 0.5mm.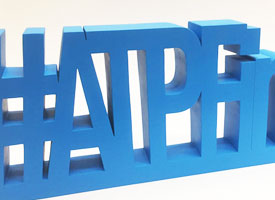 Large letters
The CNC is used to machine large wood letters and large acrylic letters and logo's up to 8′ x 4′ starting from 6mm thickness up to 50mm hardwoods.
The CNC accurately machines using a milling bit, producing a perpendicular cut. The round tool cuts leaving a radius on internal angles. Wider tools are used for thicker and denser materials.
Frequently asked questions
Our laser cutting software works from vector files, preferably .ai otherwise .eps .dxf .dwg or .svg.  To prepare your files for cutting:
your document size needs to be a maximum 730mm x 430mm.
Cut lines- red and 0.01mm thick.
Engrave lines- blue and 0.01mm thick.
Raster engraves- black fill.
And don't forget to check there are no duplicated lines!!
There are no set prices for cutting just guidelines as every job is different and materials cuts at a different speed. To get an accurate quote we would need to see your artwork and decide on a material choice.
Simply send us an email with your artwork and some details about you project such as:
What material you would like to use.
Quantities required for your job.
Any extra processes you might need e.g. assembly, spray painting etc
Don't worry if you don't have all this information, give us a call to discuss your needs, we offer free advice.
Some happy customers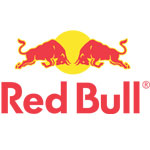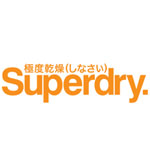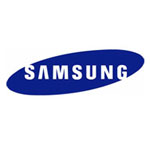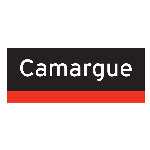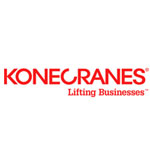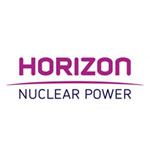 We can make letters of different thicknesses from any font you like. Contact us to find out how we can help you with your idea.