Industrial model for Blue Oil
Blue Oil in Cheltenham commissioned us to create an Industrial model of an oil refinery they were in the process of constructing in Chile, to be used as an exhibition model in the UK. The model was to be a replica of a model in South America but with imporovements to make it more robust, modern and glossy.
The existing model was made mainly from card, this had discoloured and worn with time. We started with a gloss white acrylic base which was etched with the floor plan, required roads and future building areas. It was also laser cut to take the pre planned railings and tanks. As in most models 50% of the work was in the planning!
Below you can see the etched floorplan on the acrylic base. The tanks were cast from polyurethene resin from one master then sprayed and branded with vinyl.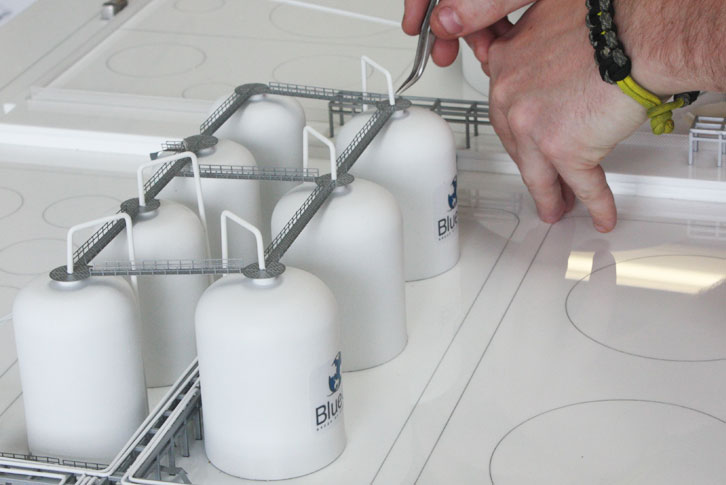 The bulk of the frame work was laser cut acrylic kits that fitted into pre planned and cut slots in the acrylic base. Styrene rods run along the kit to represent deisel pipes to and from the refinery.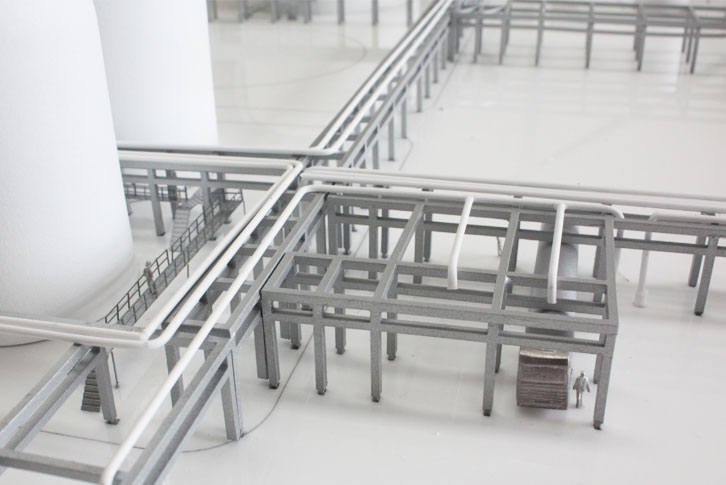 Photo etched brass sprayed silver was used for the finer detailed railings and walkways to give an interesting level of intricate details.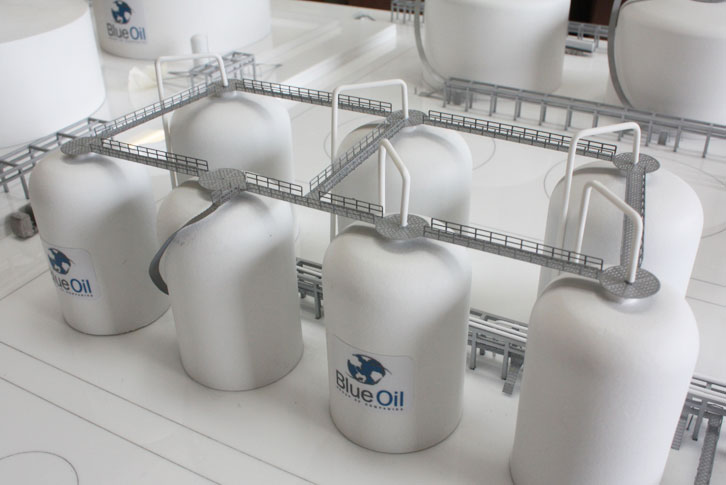 The model was supplied with a clear acrylic display case and a branded plinth for showcasing the model at trade events and for clients at their offices. See more on our exhibition models.