Laser cut card and paper
Our laser cutting is perfectly suited to laser cutting card and paper. We use a flat bed laser which produces clean sharp cuts and a high level of intricacy is achievable. Among other things we can produce bespoke packaging solutions, business cards, wedding and party invitations and stencils. For UK entrepreneurs  Tache Crafts we cut out their unique designs that then get incorporated into their funky gift cards.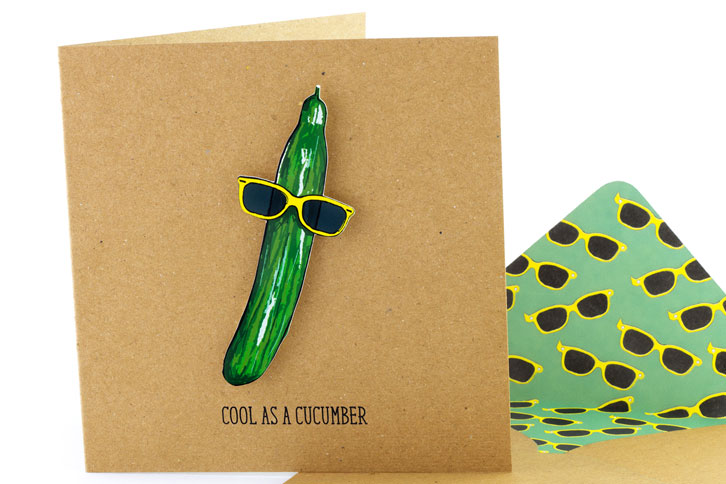 Tache Crafts sell their gift cards through Not On The High Street as well as being stocked in Harrods, John Lewis and more round the country. As a growing company they found that laser cutting was a great way to outsource an element of their construction process while developing more designs. They provide us with printed A4 card and the corresponding .svg cutting file to cut round the outside.
These are two of our favourites… but still looking forward to finding a Mini Schnauzer design arrive (hint hint!) ;)
We can cut directly from most vector graphics, for example .svg, .ai and .eps. We can also help with your digital designs if you require this.
We do not only cut card and paper, we cut acrylic and timbers suitable for sign making and crafts, rubber for bespoke stamps. See more in our gallery and get in touch to discuss your requirements.