Architectural planning application model
Planning application models are the most common architectural model enquiries we get here, done properly they can convey all the architect's visions and designs as well as giving a feel for the layout of the proposed site all in one go. There is no hiding behind an architectural model, the site can be inspected from all sides and in all corners, the planners can visualise themselves in the space and get a better appreciation of the proposed site.
We know that designs can change as the design process goes ahead so we make our models as easy to update as possible. In our most recent 1:250 architectural model for A J Homes, Cheltenham, there were over 7 different designs and all the houses were sunk into a removable site pad so they could be removed individually and also as a site. Here are the houses coming together with extra long foundations for sinking into the model…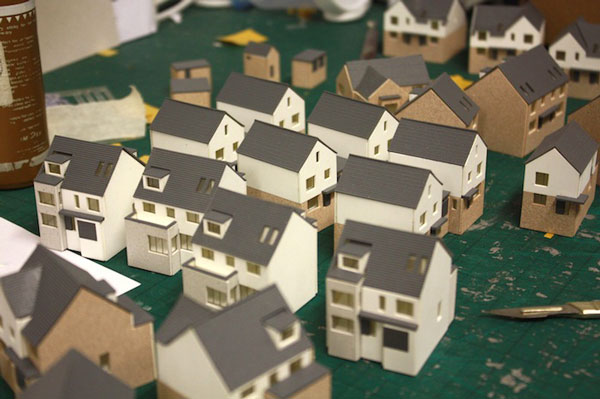 The surroundings were constructed using sprayed model-board off site buildings and road plans and contour maps. The site pad sits in the middle with holes cut out for the buildings…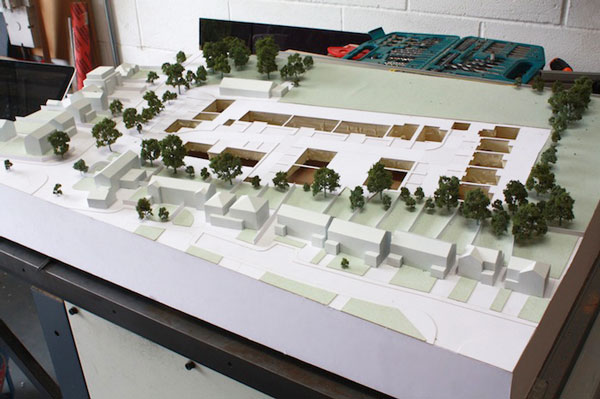 We tree the sites using landscape plans and satellite imagery, it really brings the model to life.
Finally the site buildings go in and voila!