Anodised aluminium is a perfect material for laser engraving and gives a really clean and crisp etching. We laser engrave anodised aluminium regularly for a wide range of clients and industries; from industrial serial & VIN plates to iPods and iPhones (and other electronic goods!).
We regularly laser etch various RC motor components for Morris at Morris' Mini Motors.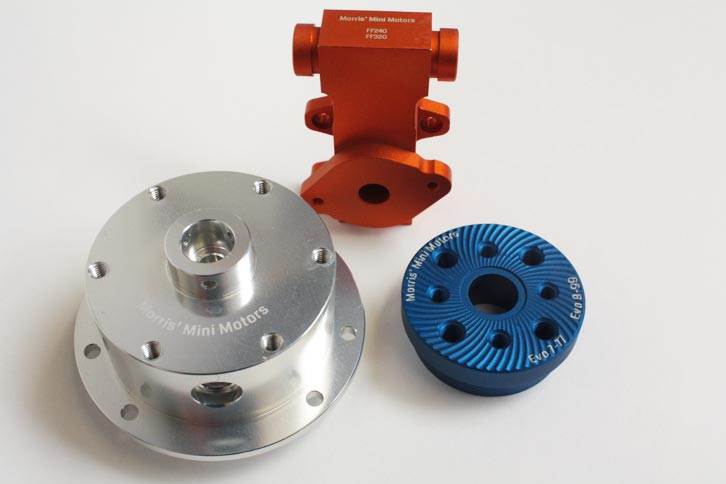 Morris makes a variety of components for remote control plane engines, including motor parts, accessories and complete conversion kits. Our laser engraving adds polish to his end product by showing his logo as a permanent crisp and contrasting etching along with a product code for each component.
If you think laser engraving of anodised aluminium can help you and your product then why no get in touch and we can discuss your requirements.