Wedding invitations
We often get asked to produce laser cut and engraved wedding invitations and there is such a  range of materials and designs that are possible so I have put a few different ones together for you to inspire!
Laser cutting card is one of the most effective ways to produce quirky and intricate designs that bring your invitations to life. But they do not have to be overly complex to add that extra flourish that makes a difference. Bear in mind when you design your cards that laser cutting is charged by time taken so the more lines that need cutting then the more expensive they will be, finding a happy balance will allow you to get best of both!
This invitation was designed by our customer, he provided us with a scaleable vector file in the format of a PDF. His design is simple and effective, showing the skyline of London with printed graphics in a similar style.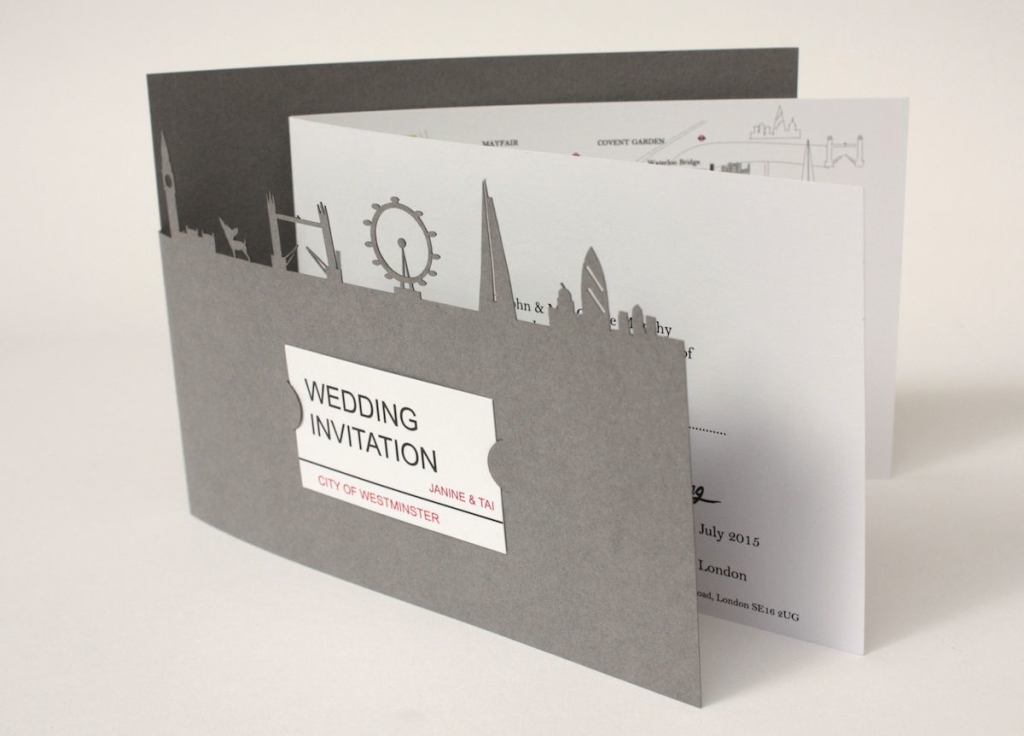 Wood invitations are also popular, these fully engraved 3mm plywood invitations took a little longer per unit to make but there was no printing so kept them affordable. We can do a combination of cutting and engraving to suit your designs, do get in touch to discuss your design ideas.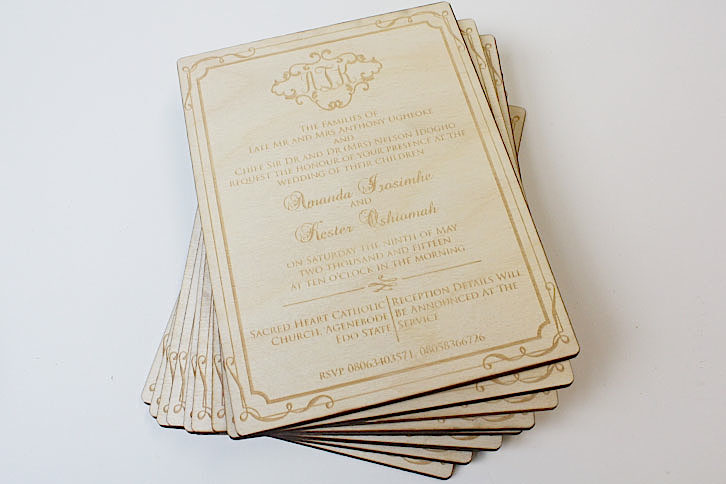 These invitations were used as a main insert into a more comprehensive invite, our customer chose to organise the rest of the invitation themselves, this is another way to keep costs down, using laser cutting as an added extra. We can usually send you a sample if you have a digital design to help you visualise your perfect invitation.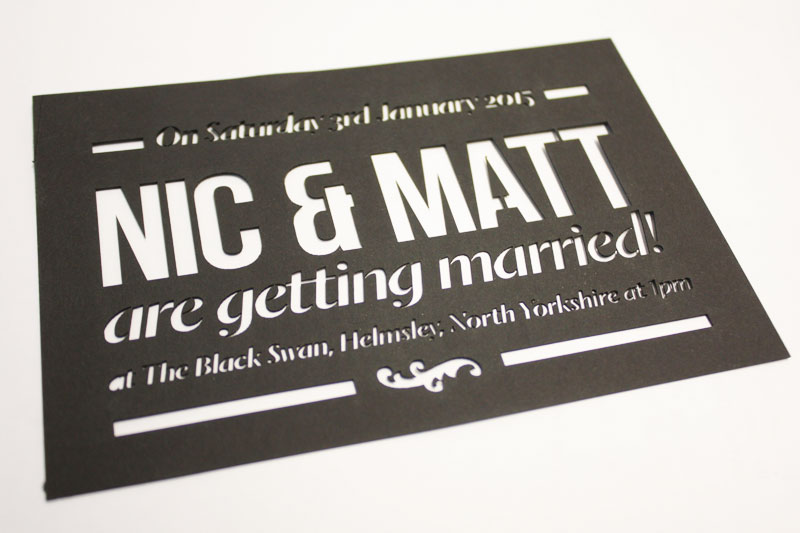 If you are looking for something more luxurious how about combining letter press and laser cutting? Take a look at these gorgeous invitations, pressed by The Cherry Press and then laser cut to shape.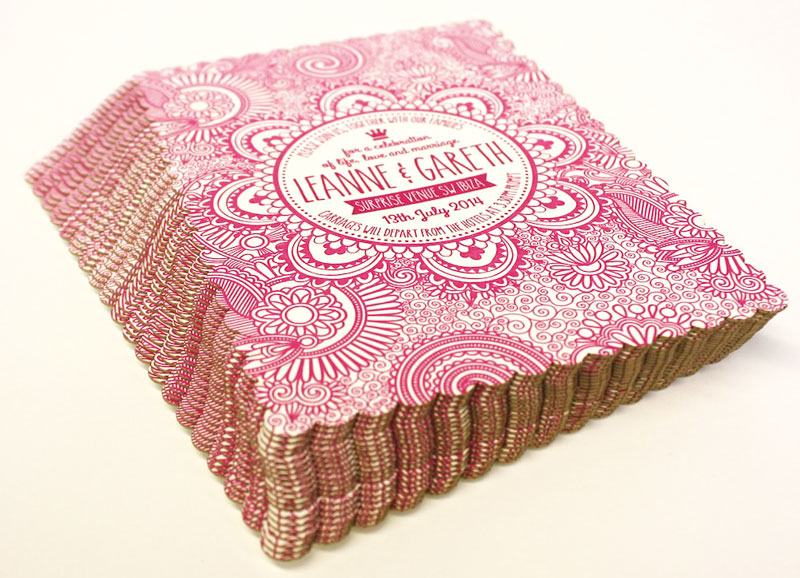 Get in touch to discuss your ideas, we would love to hear from you!