Personalising your electronics with laser engraving
Personalising your products with engraving is very effective and there are a few options. Anodised aluminium, used for the majority of iPods, iPads and mac books produces fantastic results, removing the top anodised layer to reveal a smooth matt white finish. At different angles it can look a dark grey colour, standing out crisply from the background aluminium. Below is an image of one of a set of iPad mini's engraved with a corporate logo for the Fire Service College…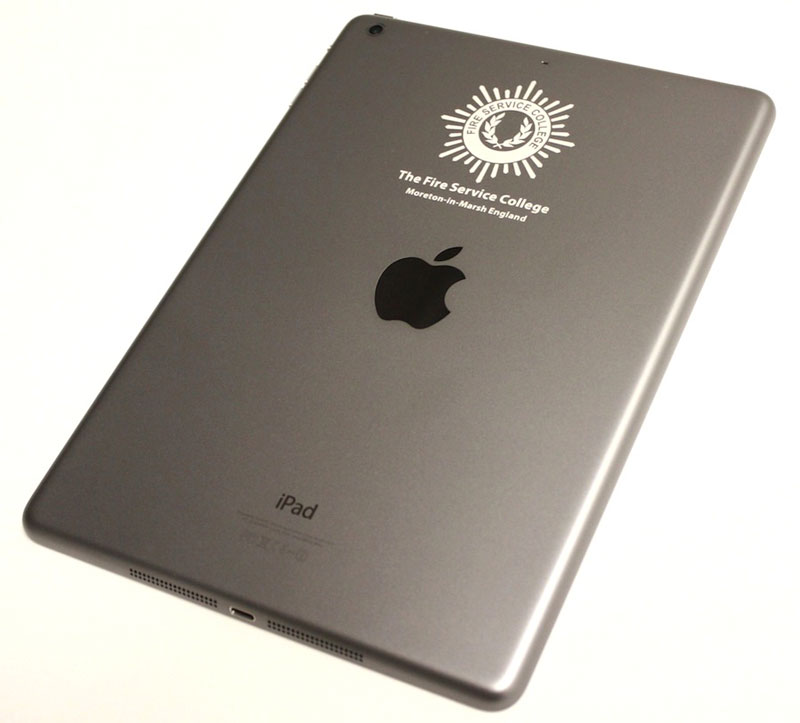 We offer discounts for bulk engraving but can also engrave one off's, if you wanted to add a personal message to a gift like this iPod shuffle which also has an anodised aluminium finish…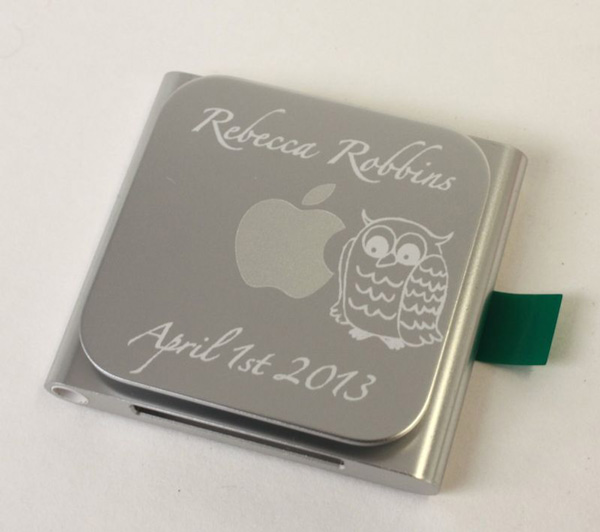 Other metals require a laser marking compound. This is sprayed onto the metal and the engraver fixes it to the surface producing a black marking. This is the method used for the iPod below. It has the same accuracy and crisp finish produced on the anodised aluminium but adds material to the surface rather than engraving the surface away.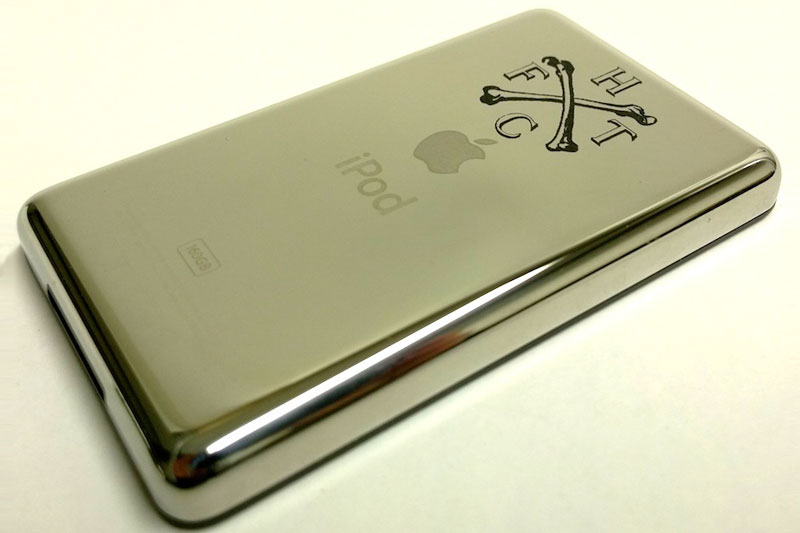 For new product engraving enquiries we will offer you the option of seeing a visual of the final product. This way you can check the size of your logo and it's placement before we press go!
Get in touch to get a quote for your requirements.