Weddings with Artisan!
Coming from 8 years working in Floristry I have spent more than your average amount of time planning how to make weddings look fabulous, now although my floristry skills are generally reserved for friends and family I still find myself in an industry providing for the 'big day!'. We produce bespoke products every day and when else does everyone really want something special but at your wedding?
Laser cut card invitations…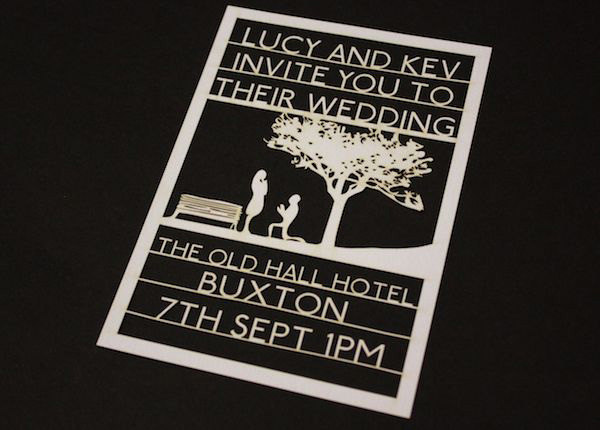 If you want something different why not use timber? Using 1.5mm-3mm birch ply wood we can create the same engraved and cut designs as you can from card but you get that natural wood grain.
We have used 1.5mm ply wood to make table place name tags, again these are so bespoke we can do any shape, from hearts to mustaches…!!! Materials that engrave well include card, wood, stone, some glass, acrylics, fabrics like leather, cotton and much more.
This table plan was engraved onto 6mm ply wood, it complimented the venue of Cripps Barn, Bibury bringing the rustic surroundings and retro theme together…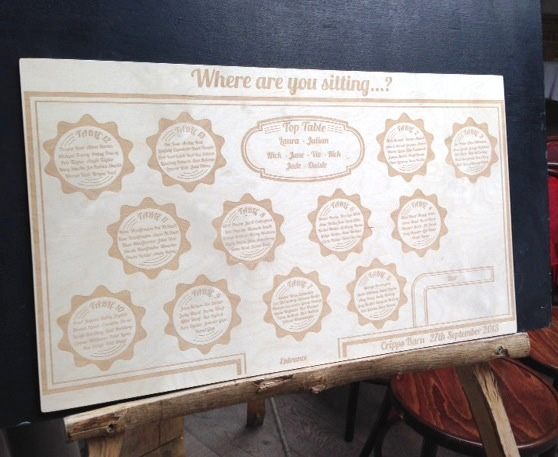 The flash word of 2013 was PERSONALISATION and we have the most versatile machine to do just that to a huge range of wedding accessories. If you would like to find out more then please do come and visit us to see what we could offer.