Laser cutting acrylic badges for Ingress.
A good customer of ours, Valerie from Polymer Clay, came to us this week with a new and intriguing request. She currently uses our laser cutting services to create acrylic disks for polymer clay extruders but this time she wanted to create x30 blue acrylic badges for her 'Glasgow Resistance group' who play the augmented reality game, Ingress. The game is played on android smartphones and is gathering quite a following.
She came to us with a rough badge design which we turned into a digital file for her, then using laser engraving we personalised the badges with the logo, players name and game level elements. The etching stands out well on Valerie's choice of translucent blue acrylic. There is a wide choice of colours available for all sorts of jobs, as standard we use perspex acrylic which come in frosty, opaque, pearlescent, translucent and fluorescent which laser cut cleanly and quickly.
Take a look at the finished Ingress badges, they look great and we are getting lots of interest.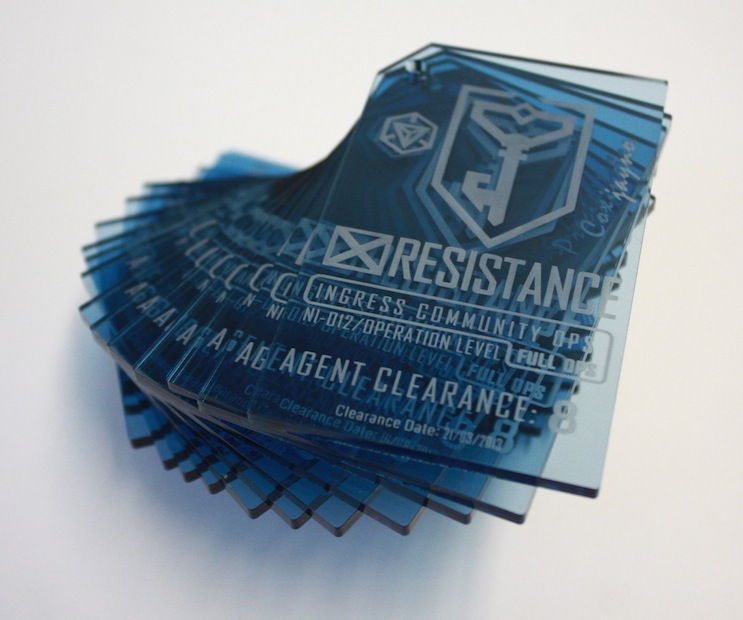 Laser cutting is charged on an hourly basis plus materials and there is a discount for bulk orders. Do contact us to discuss any project or Ingress badges to see how we can help.