Stencils
We have been going stencil mad in the last few weeks, new enquiries coming from all sorts of industries.
We offer laser cutting services for all types of material but for stencils we suggest using mylar of thicknesses between 125 micron and 250 micron. Mylar is a form of polyester resin used to make heat-resistant plastic films and sheets. Generally you want to use the thinnest material possible for the scale and complexity of your stencil. The thinner material lies flattest on the painting surface reducing the chance of paint under-spray but if you have a complicated design and can not spray on a horizontal surface then you may need the thicker material, for wall stencils we may suggest 250 micron. Chat to us about your requirements and we will quote with the most appropriate material.
Below you can see a recent stencil cut for designer Nicolette Tabram. You can see her website here.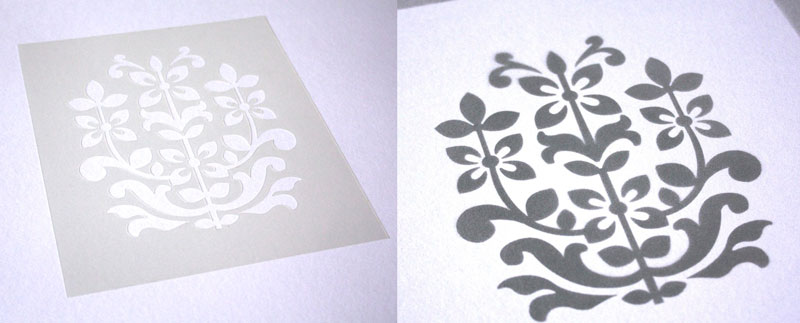 Nicolette had a range of Indian inspired stencils cut for furniture decoration.
We also get asked for lettering stencils, alphabet and number stencils, your alphabets do need to have 'bridges' so the whole letter does not fall out, this is something we can do for all alphabets so you don't have to use a specific stencil font.
Graffiti stencils can also make great gifts, why not get a quote for a custom made name stencil?
Get in touch to discuss any of your projects with us!