Laser cut jewellery
Laser cut jewellery has become increasingly popular and no wonder with the range of great materials and details that the laser can produce using cutting and engraving. With the market getting fuller with laser cut jewellery it is harder to stand out, so it is important to have a unique, great design like these pieces and use a mixture of applications.
Lou Taylor came to us recently with a concept design necklaces…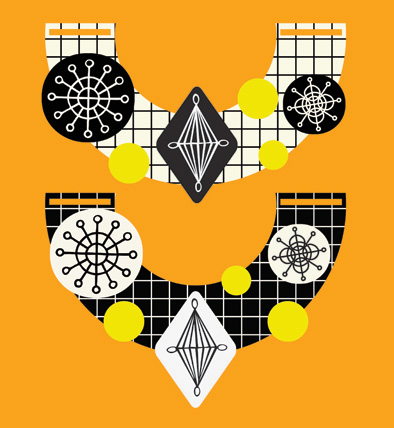 …she provided illustrator files of the individual components which we could work from. We did paint infills in the acrylic to bring out the details by spraying with a specialist paint and rubbing off the excess from the engraved surface.
Lou added some earrings and brooch's to her order and here are her final products…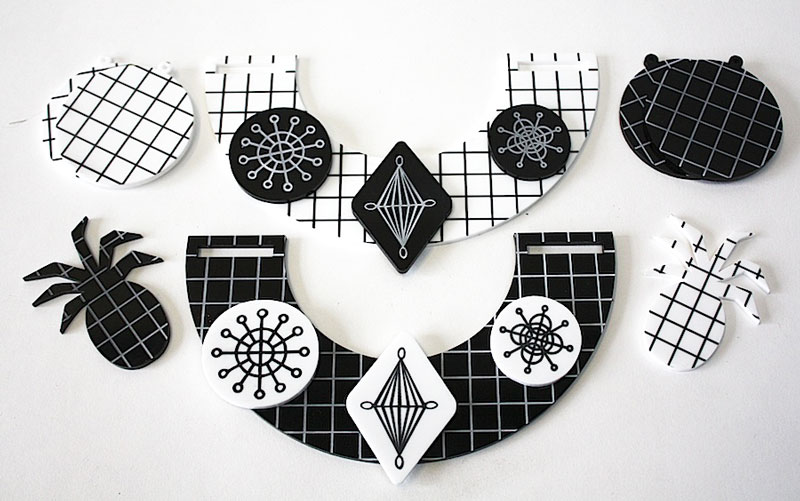 These funky pieces will be available very soon on her Etsy shop soon.
We take on projects of all sizes so get in touch to discuss your ideas.