What have we been up to?!
Our blog has been quiet recently but that's just because we have been very busy, certainly not the because there's nothing to talk about! We have also purchased our new delivery van which locals will see 'rocketing' around Cheltenham with our bold orange and red graphics this week :)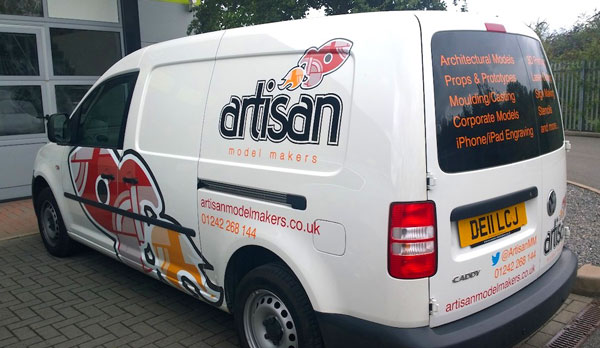 We have had some interesting projects in the past few months that aren't quite ready to show you yet but I can show you some snippets to tantalise your taste-buds!
We have had a fantastic Award project from Design Agency 'The One Off' this summer. It was a bold and bright project with fab material choices, oak, anodised aluminium and acrylic…and plenty of construction issues to resolve!
We have been working with film production company Plum Pictures on the Shed of the Year award, the final was last week and we can reveal the award..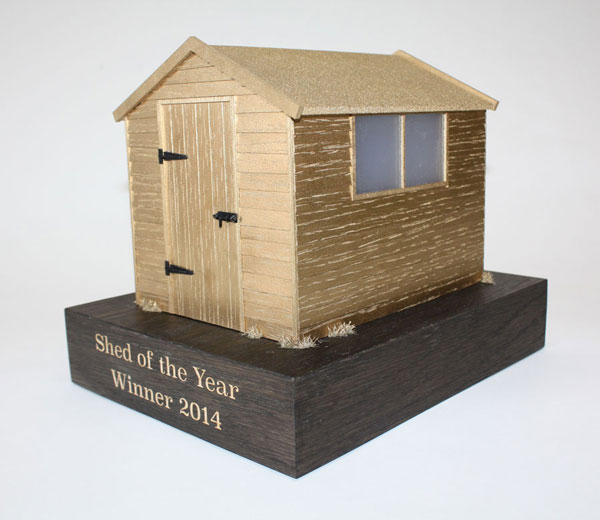 Bex has been tirelessly building and sanding interesting shaped boxes this week for a project for Carmargue PR company. Could it be a 3D jigsaw I hear you ask…yes that is exactly what it is! This is a job in the making but we will upload a video of this interactive piece, one more for the youTube channel.
Greg has been producing replica models for Haigh Engineering, the first is out the door to be signed off for their next 4 models-that will keep him busy I think!
Then there's the  growing customer list for laser cut stencils, we have furniture decorators, cake decorators and interior designers all producing their unique designs to sell and must be doing very well with all the repeat orders. We now stock a stencil material in the same family as the well known Mylar polyester film which is also food safe so no excuse not to produce beautifully decorated cakes!
We are looking forward to showing you more of our work. See you soon!