Laser cut wood
We take on jobs large and small and offer a range of materials. We are always looking for new materials we can cut and engrave so if what you want is not here then do get in touch.
These are our standard materials:
MDF: 2mm, 3mm, 4mm, 6mm, 9mm.
Birch ply wood: 0.8mm, 1.5mm, 3mm, 4mm, 5mm.
Russian Birch ply wood: Laser cut up to 3mm. Fantastic for signage, 6mm material would be cut on the table saw.
Solid timbers: Oak and Mahogany; 3mm.
Veneers: Oak, Mahogany, Maple, Pear and Walnut; 0.5mm to 1.5mm.
Oak veneered MDF both faces: 6mm.
Oak and Walnut veneered ply, one face: 3.6mm,
Bamboo: 3mm, 5mm.
Here are a few of our laser cut wood jobs:
1.5m ply name tags cut for a birthday party table decorations.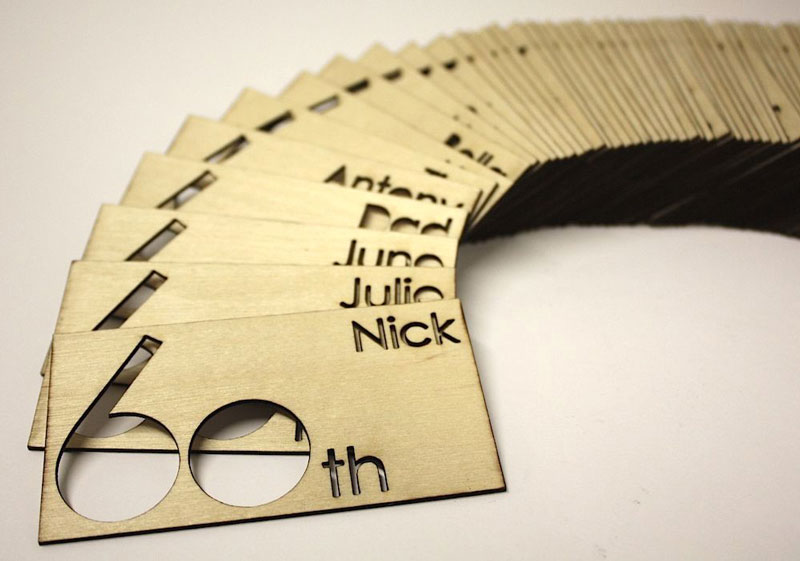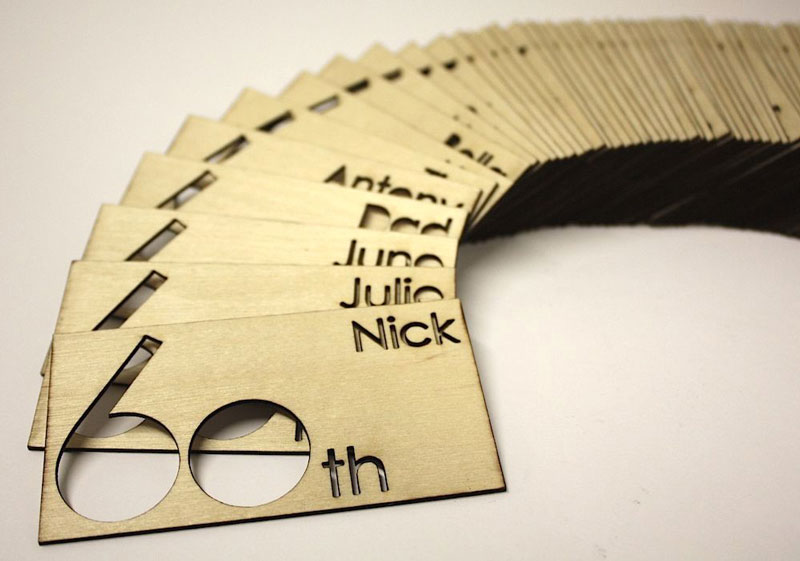 3mm plywood fairy doors cut for an independent customer.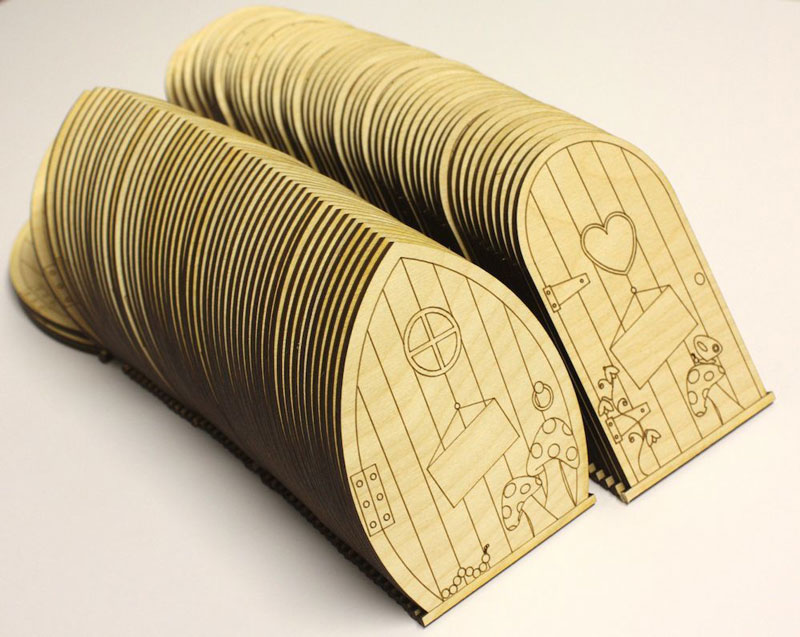 3mm oak beads laser cut and engraved for El Camino Bracelets company.