Custom rubber stamps
Using laser cutting we can produce for you custom rubber stamps. And now some multi-colour stamps are available. We use the Trodat range of stamp cases and can turn your logo or image into a custom stamp.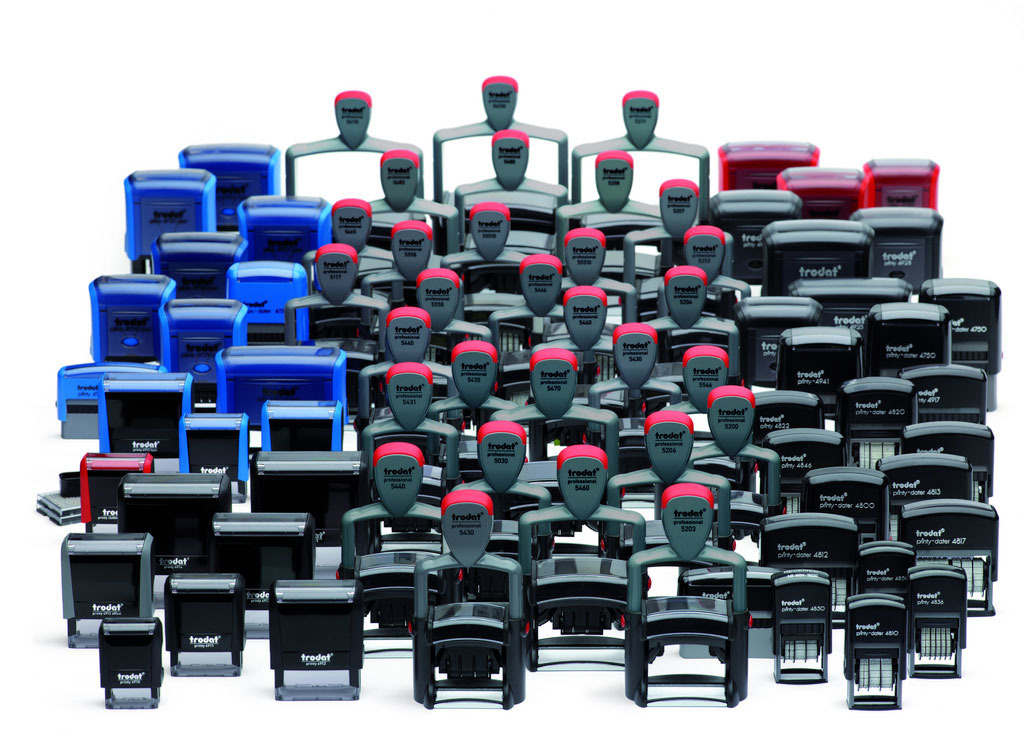 We have a new page on it's way giving you a range of options including…
Small 12mm x 12mm stamps, ideal for QR codes / school stamps / club entrance.
Medium 38mm x 14mm stamps, ideal for small company logo's / marking multiple products quickly.
Large 58mm x 22mm stamps, ideal for addresses / large logo's.
Date printers 41mm x 24mm, perfect for admin work.
Other styles and sizes are available, here you can see a 47mm x 18mm logo stamp for Hello Daisy, a local baby gifts company. Hello Daisy use their stamp for personalising packaging. The stamp case is a 'mobile printy' with a belt clip for those on the go, great for mobile shops and market traders also!