3D printing and prototyping for Olympus Keymed.
This December we produced an enlarged 5:1 scale demonstration model of Olympus Keymed's 'Thunderbeat', a surgical instrument designed for cutting and sealing blood vessels. Being a very small instrument they chose to have an enlarged model made so it's intricate parts could be explained clearly, it needed to be articulating and representative of the finished product already in production and in surgery. For such precision in a model we knew the best option for them would be using 3D printed parts built and tested in digital format first.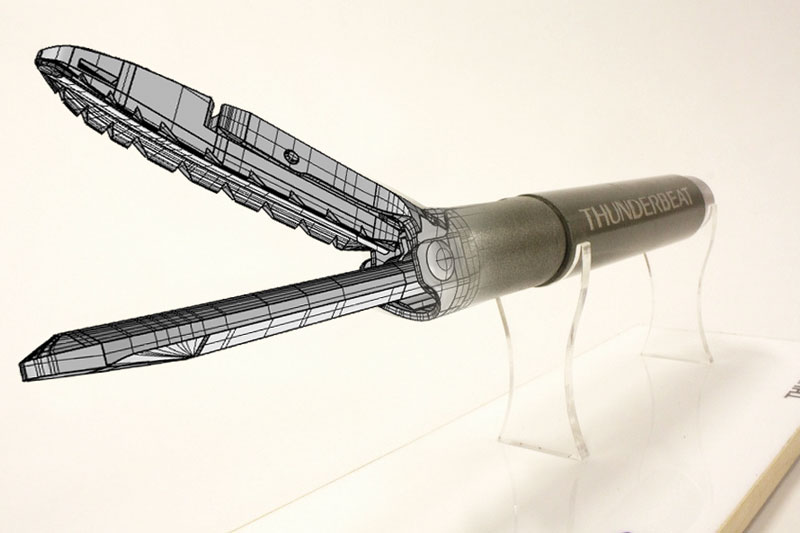 We begun by digitally modeling the instrument from scratch using verniers and the instrument as a reference…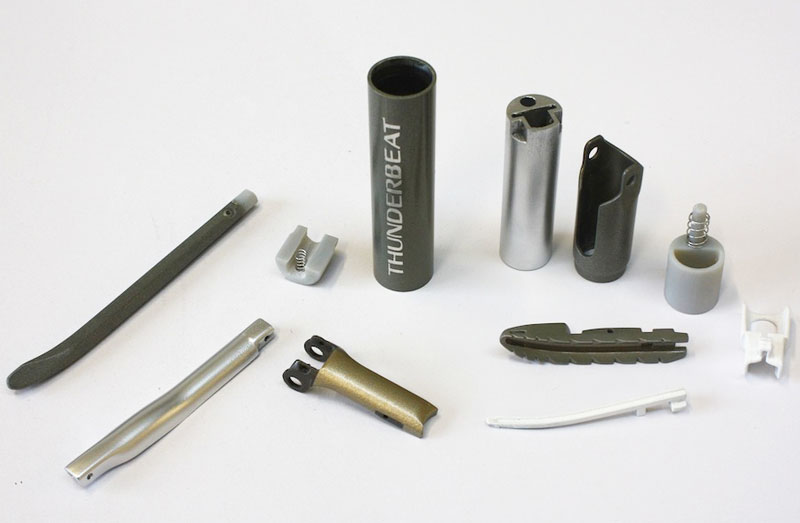 Then the parts were 3D printed and spray painted to match the colour and textures of the finished product. Along with other parts, springs and aluminum tubes we had a kit ready to be put together… Below you can see the kit and in the second image the large model next to the tiny instrument.